Starting a blog is one of the best decisions that I have made. At nearly 100 posts (nearly 200 at my other one) since I started in 2012, I've treated it as a hobby, but its given me invaluable experience in the mechanics of online publishing that has served me very well professionally and academically. I've had to troubleshoot numerous problems, fine tune design elements and force myself to think critically about what my thoughts and opinions are on a variety of subjects.
For the past five years I have been using Bluehost as my web hosting provider, combined with WordPress as my content publishing platform. Bluehost offers excellent customer support (this was especially helpful when migrating my other site from another provider), lighting fast speeds and very competetive prices for the service provided.
It's possible to set up a blog or website for free, but as the saying goes, you get what you paid for. Free sites don't support a custom URL address (basically your brand and calling card) and come with all sorts of limitations, namely the ability of the service provider to pull your site for any number of rules violations, whether real or imaginary.
If you're at all interested in building your own website, whether as a hobby or as a serious project to promote yourself and your work, Bluehost is an excellent choice. Click on either of the links or images in this post to claim your discount to Bluehost, FREE domain registration and their 1-click WordPress install. You can have your site up and running and producing content you can publish to the world in a matter of minutes. There's no better time to start than now.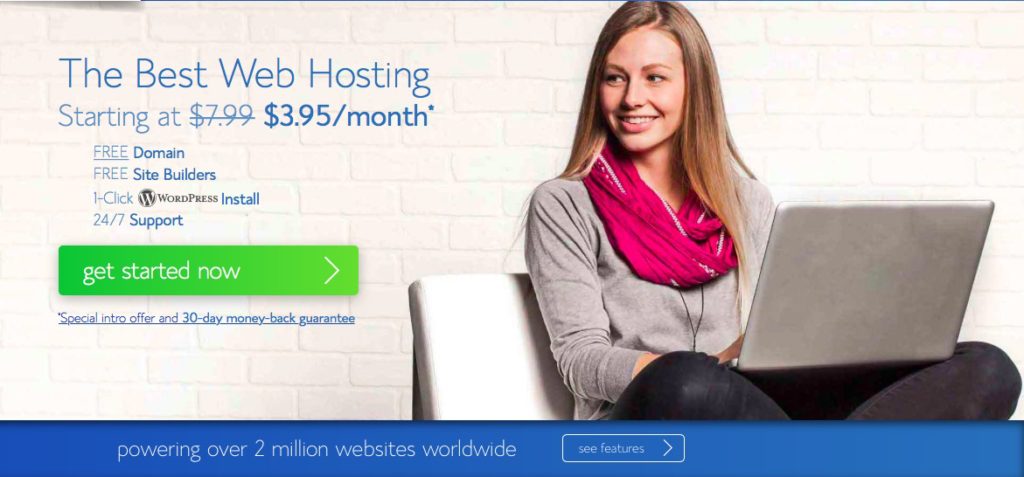 The links in this post are affiliate links, I will receive a commission should you decide to sign up, at no cost to you. This helps me run my site. I appreciate your support very much.